---
DJ DADDY RUFFNECK / DJ PRESENTER DAMAGE CONTROL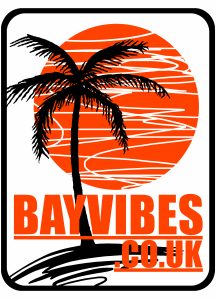 DJ DADDY RUFFNECK  has been a reggae dj since the early 1980'S growing up south of London  where he found his love for reggae music, going to reggae blues and sound system dances  in Brixton, seeing sounds like. Sir Coxons, King Tubbie   Jah Shaka and many more  this gave him the inspiration to found his own soundsystem Ruffneck  Hi Fi International in the beginning of the 90's, promoting his sound around London and the south of England, on one of these shows Ruffneck met up with Brother Yuseph and The Man Ezeke Radio 1 Sunshine Show  and was invited to join the crew and toured around the UK and Ireland,  shortly after moving to Guildford where he joined the pirate radio station Kane FM hosting a regular reggae show, well as regular as a pirate station can be; after a successful tour of Europe Ruffneck  moved to Cologne in Germany and formed the Major Damage Crew- Major Damage Music in 1999 playing at Summer Jam Koln, The Lords of the Boards in Austria,  Reggae Geel in Belgium and many more events and festivals around Europe.
Coming back to the UK in 2016 and re joining the now legal Kane FM presenting a regular Thursday Night Show called: Damage Control.
Ruffneck  lives now in Devon and has joined Bay Vibes Radio in Torquay             DAMAGE CONTROL is a  weekly reggae show bringing you the very best in roots and culture  lovers rock  dub and dancehall with  interveiws and special guests. from the latest to the greatest.

My Favourite Quote
"If you want to kick the tiger in his ass you'd better have a plan for dealing with his teeth"
---