---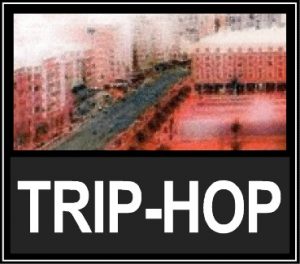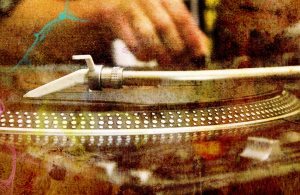 In Bristol hip hop began to seep into the consciousness of a subculture already well-schooled in Jamaican forms of music. DJs, MCs, b-boys and graffiti artists grouped together into informal soundsystems. Like the pioneering Bronx crews of DJs Kool Herc, Afrika Bambataa and Grandmaster Flash, the soundsystems provided party music for public spaces, often in the economically deprived council estates from which some of their members originated. Bristol's soundsystem DJs, drawing heavily on Jamaican dub music, typically used a laid-back, slow and heavy drum beat ("down tempo").
Bristol's Wild Bunch crew became one of the soundsystems to put a local spin on the international phenomenon, helping to birth Bristol's signature sound of trip hop, often termed "the Bristol Sound". The Wild Bunch and its associates included at various times in its existence the MC Adrian "Tricky Kid" Thaws, the graffiti artist and lyricist Robert "3D" Del Naja, producer Jonny Dollar and the DJs Nellee Hooper, Andrew "Mushroom" Vowles and Grant "Daddy G" Marshall. As the hip hop scene matured in Bristol and musical trends evolved further toward acid jazz and house in the late 1980s, the golden era of the soundsystem began to end. The Wild Bunch signed a record deal and evolved into Massive Attack, a core collective of 3D, Mushroom and Daddy G, with significant contributions from Tricky Kid (soon shortened to Tricky), Dollar, and Hooper on production duties, along with a rotating cast of other vocalists.
Another influence came from Gary Clail's Tackhead soundsystem. Clail often worked with former The Pop Group singer Mark Stewart. The latter experimented with his band Mark Stewart & the Maffia, which consisted of New York session musicians Skip McDonald, Doug Wimbish, and Keith LeBlanc, who had been a part of the house band for the Sugarhill Records record label. Produced by Adrian Sherwood, the music combined hip hop with experimental rock and dub and sounded like a premature version of what later became trip hop. In 1993, Kirsty MacColl released "Angel", one of the first examples of the genre crossing over to pop, a hybrid that dominated the charts toward the end of the 1990s.
---
Read more
---