---
Let's the good time roll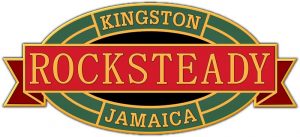 Rocksteady was the reigning Jamaican sound from roughly 1966 through 1968. we pay respect to rocksteady, which slowed the rythym down from ska and eventually evolved into roots reggae
The Word "Rocksteady"
Songs that described dances were very popular in the 1950s and 1960s in the US and Europe, as well as Jamaica.
In the US, we had "The Twist", "The Locomotion", and many others, but one popular dance song in Jamaica was "The Rock Steady" by Alton Ellis. It is believed that the name for the entire genre was based on this song title.
The Rocksteady Sound
Like ska, rocksteady is music that was popular for street dances. However, unlike the wild ska dancing (called skanking), rocksteady provides a slower, mellower beat, allowing for more relaxed dancing. Rocksteady bands, such as Justin Hinds and the Dominoes, frequently performed without a horn section and with a strong electric bass line, paving the way for many reggae bands that did the same.
The End of Rocksteady

Rocksteady essentially went away by the end of the 1960s, but it didn't really die out; rather, it evolved into what we now know as reggae. Many bands that we think of as ska bands or reggae bands did, in fact, release at least one rocksteady record during that era, and much modern ska and reggae-influenced bands use the rocksteady sound on their albums
---
Read more