---
Tappa Zukie looks to Europe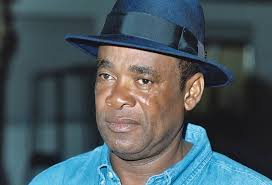 Veteran deejay Tappa Zukie is recording a new album and plans to perform in Europe this summer, three years after a life-threatening illness.
In an interview with our man in jamaica, Tappa Zukie said he is not "100 per cent, but I'm getting there".
The album, he added, is special.
"A di greatest works mi do inna mi life," said the 64-year-old artiste/producer. Bass players Danny "Axeman" Thompson and Flabba Holt, keyboardist Paul "Wrong Move" Crossdale and drummer Sly Dunbar worked on the album which Tappa Zukie expects to complete before summer.
"Mi don't try mek a hit (song) wid dis album. Mi jus' mek worl' music, fi di international market," he said.
Deep Roots, which was released in 1996 by RAS Records, is Tappa Zukie's last studio album.
He has been off the scene since suffering a "diabetic episode" in October 2015. At the time, his son Daniel Sinclair, said that his father became disoriented and began vomiting blood at his St Andrew home.
Tappa Zukie was taken to the University Hospital of the West Indies for treatment. An extensive round of tests followed in the United Kingdom and United States.
"After a while mi jus' decide fi come home, mi neva waan haffi tek tablet fi di rest a mi life. Me'd start feel like Mister Nobody," he explained.
Tappa Zukie performed at a concert staged by guitarist Earl "Chinna" Smith's Binghistra in December.
Born David Sinclair, Tappa Zukie grew up in the music-rich Kingston community of Greenwich Farm. The sea-faring area was home to producer Bunny Lee, who became his mentor; it was also the hangout spot for artistes like John Holt, Slim Smith, Delroy Wilson and Earl Zero.
Migrating to the United Kingdom as a teenager, Tappa Zukie made his name there as a toaster and was popular among punk rockers. He had several hit songs in the UK including MPLA, She Want A Phensic and Natty Dread A Weh She Want (with Horace Andy).
In Jamaica, Tappa Zukie's biggest success as an artiste came in 1978 with Oh Lord.
---