---
Deep House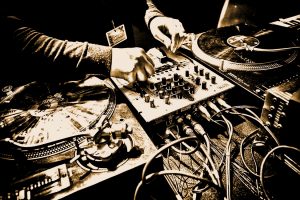 What is Deep house?
In the late 80s the sound split into many sub-genres because the term "house music" became many things to many people. Much of the world associated house as either Euro-led trance, or Hard House  – a purer electronic, and less melodic sound favoured by some mainstream radio stations and known DJs.
Deep House commonly appeared as a genre in the early 90s, describing a more melodic, stylish sound with influences from soul, jazz and African beats, with many of the earlier tracks being sampled chords and beats. The jazzy sound became more apparent due to the favoured use of electronic pianos such as the Fender Rhodes, Wurlitzer and Hammond B3 organ.  Examples of well known Deep House artists and producers include Kerri Chandler, Joe Claussell, Mateo & Matos, Roland Clark and Ron Trent. Some of the early record labels included Henry Street, Nervous Records, King Street, etc.
In more recent years Deep House tends to refer to tracks on the "spacier" side of Soulful House and tends to imply less vocals, deeper tones, heavy organ chords and hypnotic synth sounds.
 the Tag "Deep House" genre tag has been somewhat  hijacked by a new generation searching for something new but its now more  repetitive with cheesy pop vocals over a grimey square-wave  moody baseline. Fair play for making your own music style each to their own

---
Read more
---