---
Ghetts 'Grime will never die'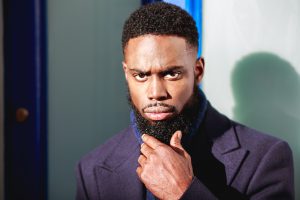 British MC on the release of his anticipated new album 'Ghetto Gospel: The New Testament', how fatherhood has changed him, and why he refuses to be defined by any one genre
Back in 2007, east London MC Ghetts dropped his mixtape Ghetto Gospel, aged 21.
"Back then, I was very outspoken about how I viewed the world," the musician, born Justin Clarke, says  "Today I see it somewhat differently."
Ghetts has gone onto become one of the UK's most respected rappers, releasing a number of mixtapes, as well as his 2014 debut album Rebel with a Cause. Now, more than a decade after Ghetto Gospel, he has followed it up with Ghetto Gospel: The New Testament.
Where several of his peers dipped out of grime and into pop with an eye on the UK Top 40, or else teamed up with American grime fans such as Drake or Kanye West, Ghetts has steered clear of the hype, and that unflagging loyalty to his musical roots appears to have paid off.
On the new album he re-evaluates much of what he said on the first Ghetto Gospel. There's a different tone; he's more considered; gentle with whichever person happens to draw his attention. He's not preaching. Just observing.
"Got a child," he says with a proud smile, answering what he thinks was the biggest turning point for this new mentality.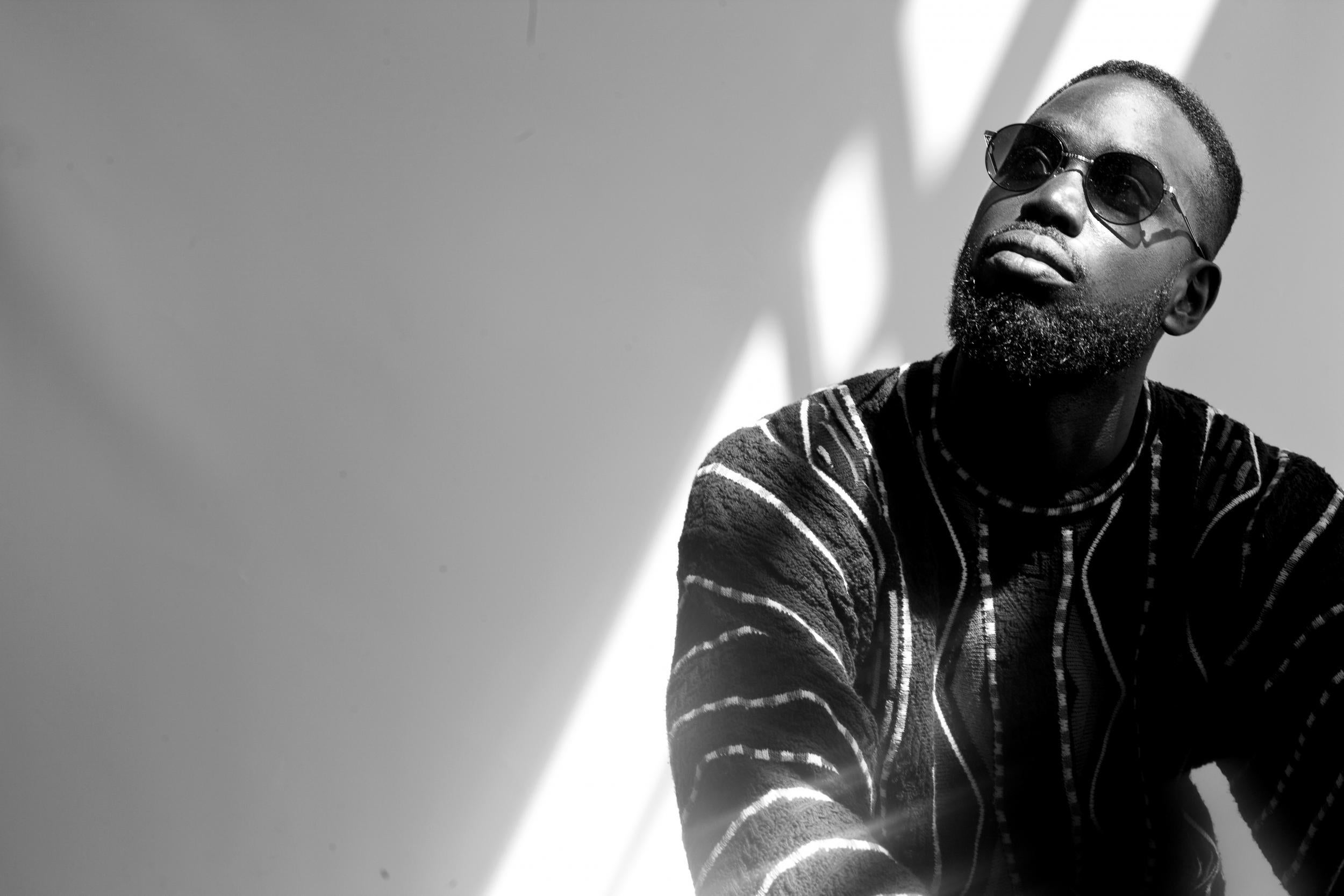 His recent single "Black Rose" ft Kojey Radical sparked a positive discussion about how society treats black women. It was inspired by his six-year-old who is heard at the beginning of the track asking why there are no dolls that look like her in the shops. Ghetts admits he was surprised at quite how much people have been talking about it.
"When I make music, it's therapeutic," he says, explaining how he walks into the studio with a blank page (literal and metaphorical), with "no hopes other than that people might appreciate it".
"I'm blessed enough to be able to make my own decisions," he says. "But a song like 'Black Rose' … I did it because it was how I felt. I had my own space. The discussions off the back of it was an amazing surprise to me. Even though I've made songs in that realm before, I've not led with videos, so maybe in the past the message has been lost."
His daughter keeps asking him how many views the video has on YouTube (almost 200,000, at the time of writing).
There is a parental voice on New Testament: on "Next of Kin" he speaks from the perspective of a mother carrying her child's coffin, recounting stories of street violence and children dying from knife crime with a powerful empathy.
"I always feel like we're quick to say, 'Why are these kids doing this?'" he says. "But we're past that. People have lost friends. The people telling these kids to 'put the knives down' are the same people who are going into other countries and bombing the s**t out of them. So, I don't like getting involved in those campaigns, but I did want to speak on the issue. I understand the feeling when you've lost someone, and you're face to face with somebody who had involvement in that."
All of Ghetts's music is made right there in the studio. He doesn't do ready-made beats ("no disrespect to anybody") and he loves working with musicians, coming from a musical family himself: his brother served as the musical director for the jazz band that features on New Testament.
You can hear how he's become more comfortable with his own voice: Where he was more top heavy and sharp on the first Ghetto Gospel, he no longer feels the need to be quite so hyped up all the time – and so the dynamic on New Testament is deeply immersive,
He gets a phone call: "Alright? Is he there yet? F***'s sake. Alright." He puts his phone back down. "I've got someone picking up a coffin for me.
Realising he may need to explain in a little more detail, he adds: "I had one already, this is why I'm upset. I did a shoot with a coffin and I didn't want to keep it in my yard, so I got rid of it. I left it somewhere in a bush. And now I'm doing a different shoot, and I need another f***ing coffin."
It could easily be a prop from his burgeoning film career. This autumn will see the release of The Intent 2: The Come Up – the follow-up to Kalvadour Peterson and Femi Oyeniran's 2016 crime thriller – starring Ghetts as lead character Jay, whose ambitions are crippled by his allegiance to Hackney crime boss Beverley (Top Boy's Sharon Duncan-Brewster). ​Ghetts was only supposed to record the soundtrack ("I'd never acted a day in my life") but was persuaded to audition and ended up filming on location in London and Jamaica.
"It looks sick," he says. "Sick. This is like … Kidulthood was amazing because it represented the time. This represents the time now."
"I got the film bug," he admits. "I want to write something, maybe more of a Black Mirror kind of thing. Nothing wrong with a good old gangster film, but the stories I've written for music are more in that realm."
Ghetts scoffs at the mention of news articles asking whether grime is either dead or struggling to survive as the drill and Afrobeats genres grow in popularity .
"I feel that it's weird that grime MCs even react to it," Ghetts says, pretending to huff, and leaning back in his chair, arms folded. "I've seen people reacting to something that's not true."
"I love grime with my heart," he continues. "I know a lot of people in the culture have love for me, but I've always deemed myself more of a tempo specialist. I'm not defined by a genre – a genre cannot define the artist. I respect grime enough to represent it because that's what made me, that gave me my first listeners, and I will never deny being grime. Grime itself will never die."
"I can see a culture. Loads of people complain but I'm really into evolution." He gives a bashful smile at the mention of how he once considered pursuing a career in science.
"Drill is an evolution of grime, grime is an evolution of garage, garage is an evolution of drum and bass," he says, voice rising enthusiastically. "And when you've got different characters coming in, putting things in the pot, and one day it goes BANG!" He throws his hands apart to demonstrate. "It's the same energy."
'Ghetto Gospel: The New Testament' is out now
---