---
---
EnygmaMusik shows
---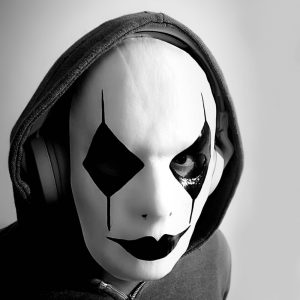 My Soul to Music
Dj & Producer Based in Milan, Italy. Traveling the world.
Ambitious, determined, and curious: these are the qualities that distinguish me.
My love for electronic music is timeless, already during my adolescence, I loved to rave on the best Italian and European clubs, always trying to stay near the console and listen for hours and hours to the DJs playing.
I've traveled a lot in all these years and this has given me the chance to discover different worlds and musical genres. Here comes my music vision to bring different musical currents on the dance floor: from Techno and Minimal to Afro & House, trying to put a personal touch on every track I play.
I have been performing in the best clubs and discos in Milan and beyond for three years now.
This summer I had the privilege to play at Lola's Club and Es Paradis in Ibiza. It was a fantastic experience that gave me the opportunity to make my music known and appreciated and also to become a member of the Ibiza Dj Network.
I work constantly every day to improve myself and my music, to always exceed the limit of my potential, And if you're wondering why I wear a mask well because "A mask tells us more than a face"(O. Wilde) and I agree with him.
The mask I wear, enigmatic and elusive, is the object that allows me to bring out and bring that part of me who has been hidden into the darkness for too long… and that I finally decided to show you!
---