---
Craig Mack US rapper dies, aged 46
US rapper Craig Mack, best known for the 1994 hit song "Flava In Ya Ear", has died aged 46, fellow hip hop stars have announced.
Legendary DJs Funkmaster Flex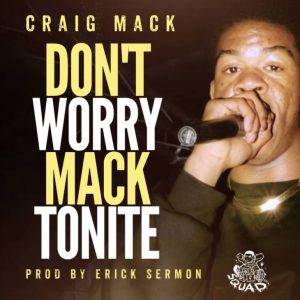 and DJ Scratch took to social media to announce Mack's passing early on Tuesday morning.
"I just got a disturbing phone call," DJ Scratch said on Instagram. "I cannot believe this dude is gone. He just reached out a couple of weeks ago for me to speak on his documentary about his life."
"Because Craig was my rodie (sic) on tour. He would set up & break down my turntables every night on tour. Rest In Peace Lil Bro."
Mack rose to fame as part of Puff Daddy's Bad Boy Entertainment label in the 1990s. His debut album, "Project: Funk da World", peaked at 21 on the US Billboard charts. Although his first single was released in 1998, his biggest success came in 1994 with a remix of "Flava in Ya Ear", featuring guests The Notorious B.I.G., LL Cool J and Busta Rhymes.
While considered a highly talented lyricist with a distinct and intricate rapping style, his burgeoning fame is widely believed to have been overshadowed by the huge success of Bad Boy stable mate Notorious BIG's debut album, Ready To Die, which came out in the same month as Mack's first album.
Mack proved unable to repeat his early success, and after his last single, "Mack Tonight", flopped in 2006, he disappeared from the music industry. In 2012, Mack announced he had joined the Overcomer Ministry, a conservative Pentecostal Christian group that some have accused of being a cult.
Mack moved to live with its leader, Brother Stair, in South Carolina, and denounced his life in New York as "wickedness", but his new one as "righteousness".
Mr Stair objects to medical intervention, and tells followers to avoid doctors.
Mack's cause of death has not been announced, but a spokesperson for the Overcomer Ministry appeared to confirm his death in a statement "He is with the Lord," it said.
---