---
King Charlz survives challenges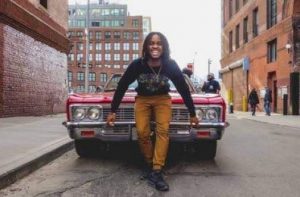 It has not been an easy journey for singer King Charlz. After years of hard work and defining his sound, the artiste finally released his debut album Still Searching .
"The challenge that I had was with producers. I would be recording for them, and they would be telling me what to say. They wanted creative control, and did not allow me to have a say in the product. It was after those experiences I decided to work with persons that I am most comfortable with," King Charlz explained
The South Florida-based artiste dropped the 8-track project in last December on the Valholla Entertainment label. It entered the US iTunes Reggae album chart at number six.
That was a defining moment for Charlz, who is originally from Spanish Town.
"It was definitely a great feeling. I didn't know that I would have had an album on any chart, because this is my first effort. It is truly a blessing," he said.
Still Searching has a number of producers including J Vibe, DJ Blade, Kris Karz and JLL.
"I had a great opportunity to work with some extremely talented producers in the game right now. They have a certain sound that I love and would like to keep around for a long time," said King Charlz.
King Charlz, whose real name is Kevaughn Charlton, is a former Kingston College student. He attended Broward College and studied Music Business and Theory. He has been busy making a name for himself on the live show circuit stateside.
He shared the inspiration behind his work.
"I describe my music as being an open expression of my thoughts. I write about the things that I go through on a regular basis. If I see something interesting going on or if I am feeling a particular way, it will definitely show in my lyrics and melodies.
---