---
Ice Cubes new song 'Arrest the President' takes aim at Trump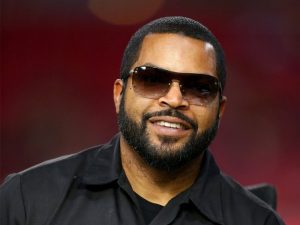 Legendary rapper Ice Cube has released a new track that manages to reference Rick Ross, Home Alone and Donald Trump all in one go.
"Arrest the President" has been one of the most anticipated tracks to be released from Ice Cube's forthcoming album, for obvious reasons.
Lyrics include: "Arrest the president, you've got the evidence / That n***a is Russian intelligence / When it rains it pours / Did you know the new white was orange? / Boy, you're showing your horns / They're trying to replace my halo with thorns / You so basic with your vape stick / Let's go apes**t in the matrix."Ice Cube mocked Trump on The Tonight Show Starring Jimmy Fallon back in 2017. His forthcoming LP Everythang's Corrupt is released on 7 December via Interscope Records.
The rapper is just one of dozens, if not hundreds of artists to take aim at POTUS – the most recent examples include Rihanna, Pharrell, Snoop Dogg and John Legend.
Following the controversial incident this week where Trump was filmed in a tense confrontation with CNN reporter Jim Acosta, Legend branded him a "f***ing embarrassment".
---