---
Wasp's ready for the world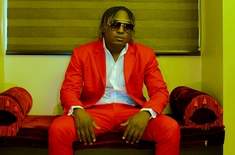 Known for his creative style and catchy lyrics, Wasp is ready to take the world by storm.
The deejay is currently promoting his new singles IG, produced by Shaun from Coppershot Music. The released late last year, song is being distributed by Zinc Beats.
According to the deejay, the single has picked up a lot of attraction across the Caribbean.
"I have been loving the attention that I have been getting so far," said Wasp.
Despite a positive feedback from IG, Wasp is currently in the studio working tirelessly on soon-to-be-released projects, with ZJ Liquid, Copper Shaun, and ZJ Ice aimed at gaining a foothold in the international market.
"There are lots of things that I have to offer dancehall music. I'm not the typical deejay, my thing is different. I offer something new, something fresh, and lyrical that I know a lot of people will be interested in listening to."
He continues, "I want to break international barriers. I don't want to limit myself and my music. I want to give my career that breakthrough into the international market," said Wasp.
---