---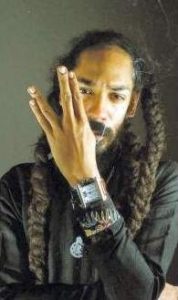 Cali P is upbeat ahead of his EP titled Vizion I, which will be released today.
The project is a collaboration effort between the Guadeloupe-born reggae singjay and Berlin-based music producer Teka of Low Low Productions.
"I'm very excited about this upcoming EP, so far the vibe has been very positive, the pre-order sales are looking good, so we anticipate that it will be well received," he said.
The project, the first of three EPs that he and Teka plans to release, features four songs — Baddest, Life Lessons, Hold Me, and When Things Go Up.
Cali P said Vizion I was created to introduce a new style of music, which fuses various genres like reggae, trap and dancehall and styles from the sound of Lee "Scratch"Perry to Migos. The latter is a hip hop trio from Georgia.
"Teka and I are pushing the musical envelope with this project. It's a mix of the various musical genres and styles that we love. We have fused them together to create a new style of music. This EP is the first in a series of projects that we plan to put out to promote this new style of music," said Cali P.
The first single, Baddest, was released along with a video in December. Since then, it has enjoyed strong support from DJs in several territories including Jamaica, Europe, the US and Africa.
" Baddest is getting a lot of love from DJs all over the world. I'm pleased with the response it's getting," he said.
The singjay has been touring Europe to promote the single and the EP.
Cali P's previous albums include Lyrical Faya (2008), Unstoppable (2011) and Healing of The Nation (2014).
---