---
BAY-VIBES PRESENTER ON AIR GUIDE SECTION 2                                                                                                                                                                                              
                                                                                                                                                                                                                                                 Community Radio and BAY-VIBES, there are currently around 400 Community Radio stations broadcasting across the U.K, with, over 20,000 Volunte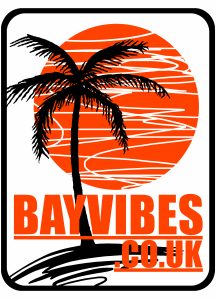 ers who are limited to broadcasting to small geographic areas on analogue (FM/MW) frequencies under outdated regulations. The new approach means these stations will be able to reach a wider audience to the areas they serve on digital radio.
Pirate Radio was the forerunner of community Radio in the U.K.
Today, the spirit of those old FM pirates has been embraced by a new generation of online stations, like BAY-VIBES, there is a simple explanation as to why pirate-style radio continues to thrive: "Tune into BAY-VIBES and you'll hear something different, the BAY-VIBES crew grew up listening to pirate radio and try to capture that energy in our own programming, even if the nature of the station is vastly different. You can do pirate stuff without being illegal, which has opened the gates, "If you're streaming independently online, it gives you more freedom to broadcast music other stations cant or wont play." By the time mainstream radio starts hyping an artist, it's likely we have already played them on BAY-VIBES for example, our station is crucial for spotlighting new and up and coming artists the station is also a hotbed of young talent – people who weren't even born when pirate ruled the airwaves – often acting as a community hub as much as a radio station. "We're doing good radio, but we're a community too, "It's such a vibe. By broadcasting legally online, stations from BAY-VIBES to Rinse have built identifiable brands that are recognisable on Tshirts, festivals, and club nights around the U.K (and, increasingly, around the world). With this comes commercial and brand partnership opportunities that are inaccessible to pirates – but that doesn't mean there aren't still stations broadcasting illegally, if you know where to look. Pirate will never stop; it's a fact. If you push people hard enough, they'll find a mode of expression. The internet has been pretty cool for that,
on BAY-VIBES we capture the pirate vibe, with community participation, and on our freeform platform we give the dj-presenter artistic freedom to present there shows in there own style rather than presenting a pre programmed play list.
---