---
D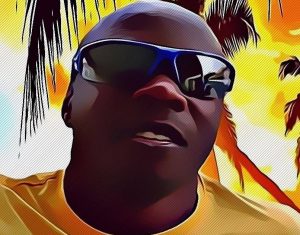 j kreata (creator) started djing at the tender age of 10. He started buying hip hop back in the early 80's and his first big public gig was at Notting Hill Carnival on his dad's sound system playing hip hop and 80's soul.
During the mid to late 80's he played at friends parties and by the late 80's he had switched from hip hop to acid and the rave scene.
Kreata spent his time as roadie for his dad's sound system which at the time was quite heavily involved in the rave scene in around London, Slough and Reading. He also played at free raves in the surrounding areas including the infamous star avia rave with spiral tribe which was featured on the news and in the papers because it was near Prince Edwards Home.
His first major set was alongside SlipmAtt and Dj sparks from nomad and he was a regular in Reading playing in most of the clubs and bars at the time.
Around 1993 he teamed up with 3 other dj's to form a night called Darkness which has local legendary status. He then formed another Dj/Mc Crew (firing Squad) and has played on numerous radio stations including green apple radio, sinister, code red and inner city radio.
Clubs and Bars played at 4 Aces, Simpsons, Brunel rooms, Glass house, Wilde Theatre, Cellar bar, After Dark Club, Ninos, Alleycats, volks, The Lanterns. Purple Turtle, Central Club,
Played alongside Kenny Ken, Dj Rap, Slipmatt, Jumping Jack Frost, Easygroove, Kitachi, Dj Trace, SPiral Tribe, Dj Sparks, Dr S Gachet, Kemistry and Storm and DJ Skully.
---